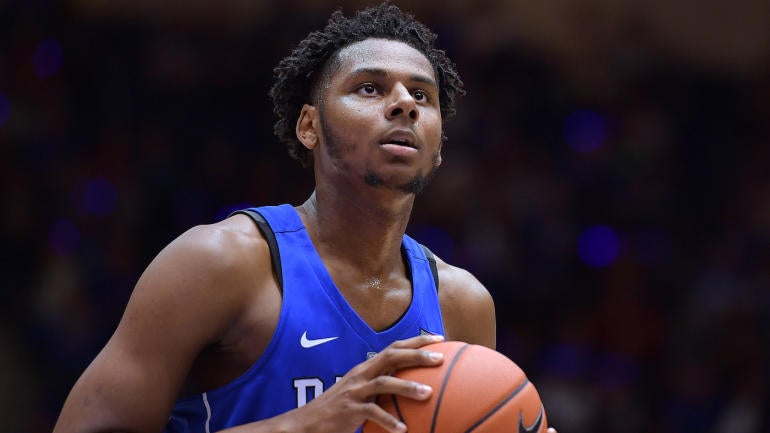 Duke is back at again on Tuesday night in a huge match up against Michigan St. in Chicago's United Center. The Spartans led by Tom Izzo in his 23rd year are coming off a win on Friday night over North Florida 99-68 at home. Many pundits think this is Izzo's athletic and possibly best team in his tenure and surely it is one of his most deepest with Izzo going at least 9 deep every night. As in most cases the Spartans and big and strong. While having the experience edge on Duke they will still start four sophomores and a freshmen.
  Here is the starting line up and key reserves.
6-11 Fr.  Jarren Jackson Jr.   13 points, 10 rebounds
6-8 Soph.  Nick Ward         16 pts, 2 rebs.
6-7 Soph.  Miles Bridges     20 pts, 10 rebs.
6-0  Soph.  Cassius Winston   12 pts, 8 assists
6-5 Soph.  Joshua Langford   13 pts, 5 rebs.
6-4 Jr.  Matt McQuaid      8 pts.
5-10 Sr. LouRawls Nairn Jr.  6 pts, 4 assists
6-9 Sr.  Gavin Schilling    6 pts, 8 rebs.
6-8 Fr.  Xavier Tillman    4 pts, 3 rebs.
    Notes: The Spartans are not a particularly good 3 point shooting team as they are shooting (21-77) 27.2% over their three exhibition games and against North Florida, but they are out rebounding their opponents by an average of (187-122) 16 per game. The game is scheduled for 7pm and is being televised on ESPN.