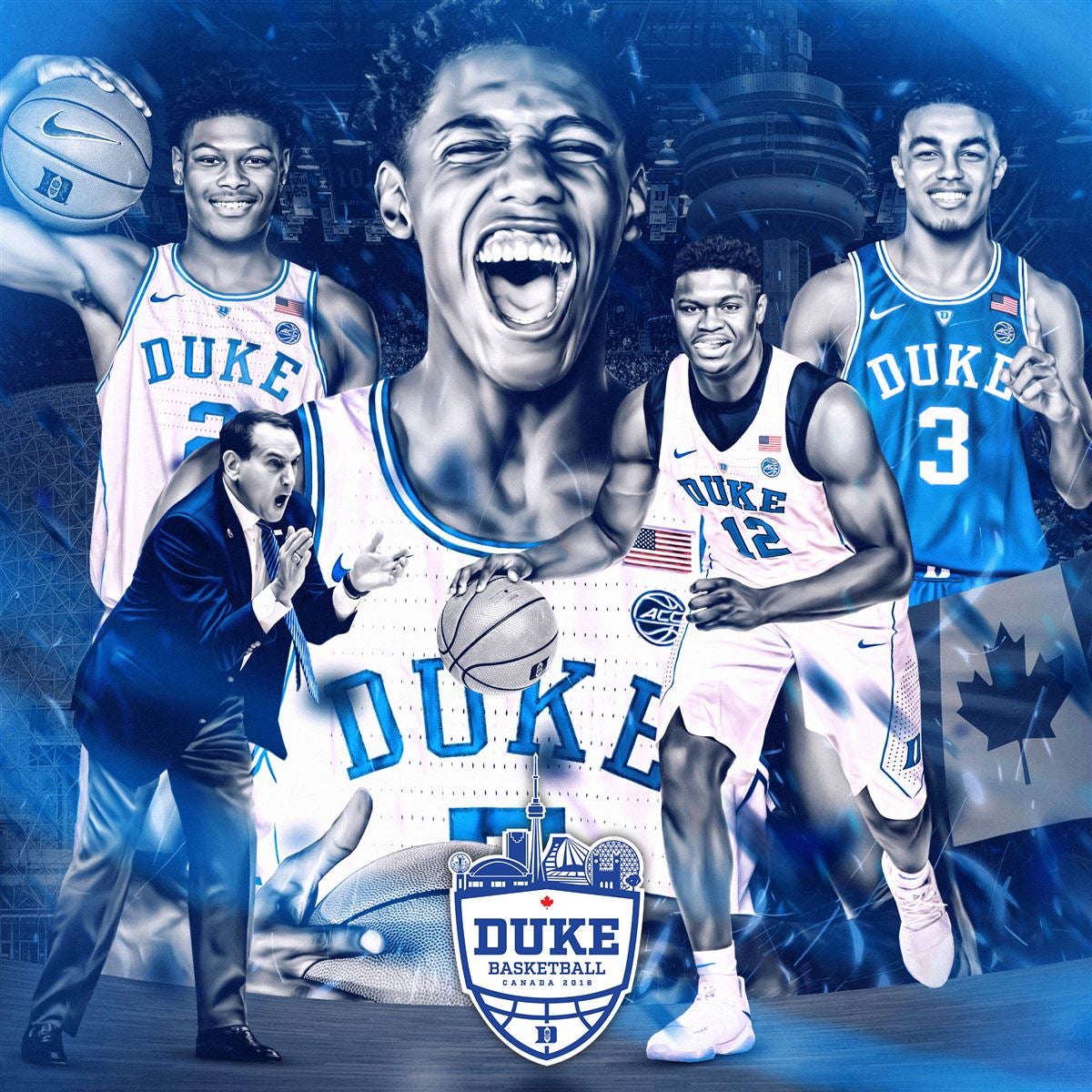 Duke returns to Cameron Indoor Stadium on Saturday to take on a potent St. John's team who got back on track after losing 4 of 5 with a road win at Creighton last night. The Red Storm are led by All American do everything guard Shamorie Ponds and 4 other starters with him that score 92% of all their points and 83% of their rebounds. All five starters average in double figures. The Red Storm's five starters range in size from Pond's 6-1 to Marvin Clark 11's 6-7 and they guard the floor and run the court.
   St John's head coach is Chris Mullin in his 4 year at his alma mater after a hall of fame NBA career. The Johnnies have 2 wins over Creighton, a crushing 20 point win over top ten Marquette and a neutral court win over common Duke opponent Georgia Tech.
Here are the starters and key reserves.
6-1 Jr.  Shamorie Ponds  20.9 points, 4.5 rebounds, 5.7 assists
6-5 Jr.  Mustapha Heron  15.5 pts, 5.0 rebs.
6-6 Soph.  L J Figuero 14.6 pts, 6.8 rebs.
6-7 Sr.  Marvin Clark  11  12.2 pts, 5.9 rebs.
6-5 Jr.  Justin Simon  10.2 pts, 5.0 rebs.
6-3 Soph.  Bryan Trimble Jr.  2.4 pts, 1.8 rebs.
6-9 Soph.  Sedee Keita  1.9 pts, 2.1 rebs.
6-3 Fr.  Greg Williams  2.1 pts, 0.9 rebs.
  The Johnnies average 82.2. points per game and allow 73.1. They are shooting 47.7% from the field and hold their opponents to 42.3%. They are shooting 38.5% from three on 9.6 made per game and give up 34.3% on 8.8 made. They are being out rebounded by 2.3 per game are committing 10.9 turnovers per game and force 15.6.
Notes: St.John's is 8-0 in non conference games this season and the last team to beat Duke in a non conference game in February of 2000. The game is scheduled for 12 noon and will be televised on ESPN.