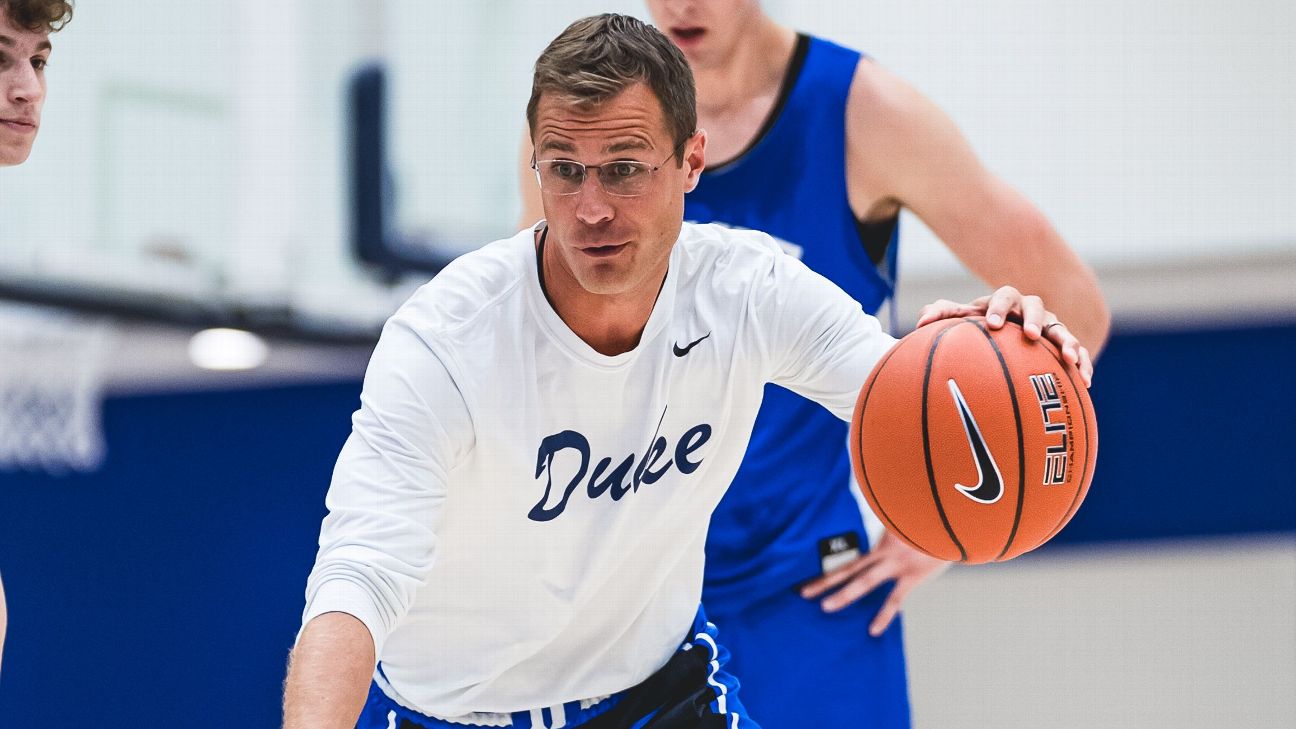 Duke Will begin the Jon Scheyer era at Duke tonight against an experienced Atlantic Sun opponent in the Jacksonville Dolphins. They are led by second year coach Jordan Mincy who is in his second year after a tenure at Florida only 20 miles down the road from Jacksonville. The Dolphins return 4 starters from a team that was 21-10 overall and 11-5 in the Atlantic Sun and lost in the championship game of their tournament.
     Here are the starters and key reserves.
    6th Sr.       6-3 Jordan Davis  8.9 pts, 2.8 rebs.
       Jr.         6-3 Jarvis Cook  8.5 pts, 2.3 rebs.
    Rs Jr.       6-10 Mike Marsh  8.7 pts, 5.4 rebs. 
 Redshirt Sr.   6-2 Kevion Nolan 13.9 pts, 3.8 rebs, 4.0 assists
    Rs Sr.        6-7  Bryce Workman  9.8 pts, 5.6 rebs.
   Juco Tr,     6-0 Jr,  Jalen Nesmith  13.4 pts,  6,8 rebs.  Albany Tech
   Juco Jr.   6-10 Jr.  Ouman Koureissi  11.9 pts, 4.9 rebs.
   Grad Tr.    6-8 Sr.  Osayi  Osifo  7.9 pts, 5.9 rebs.  Florida Transfer
        Fr.       6-2 Fr.  Sejr  Deans     from Australia
        Fr.       6-5 Fr.  Josiah  Sabino  
  Grad Tr.    6-10 Sr.  Omar Payne  1.8 pts, 1.7 rebs. Illinois Transfer
 RS. Soph.     6-2 Gyasi Power  4.5 pts, 2.5 reb.
      Notes:  Jacksonville's wins over the last 5 years, 15, 12, 14, 11 and last year 21.  Mincy is big on defense and rebounding.  They were 26th nationally in rebounding. The game is scheduled for 7pm and will be televised on The ACC Network.