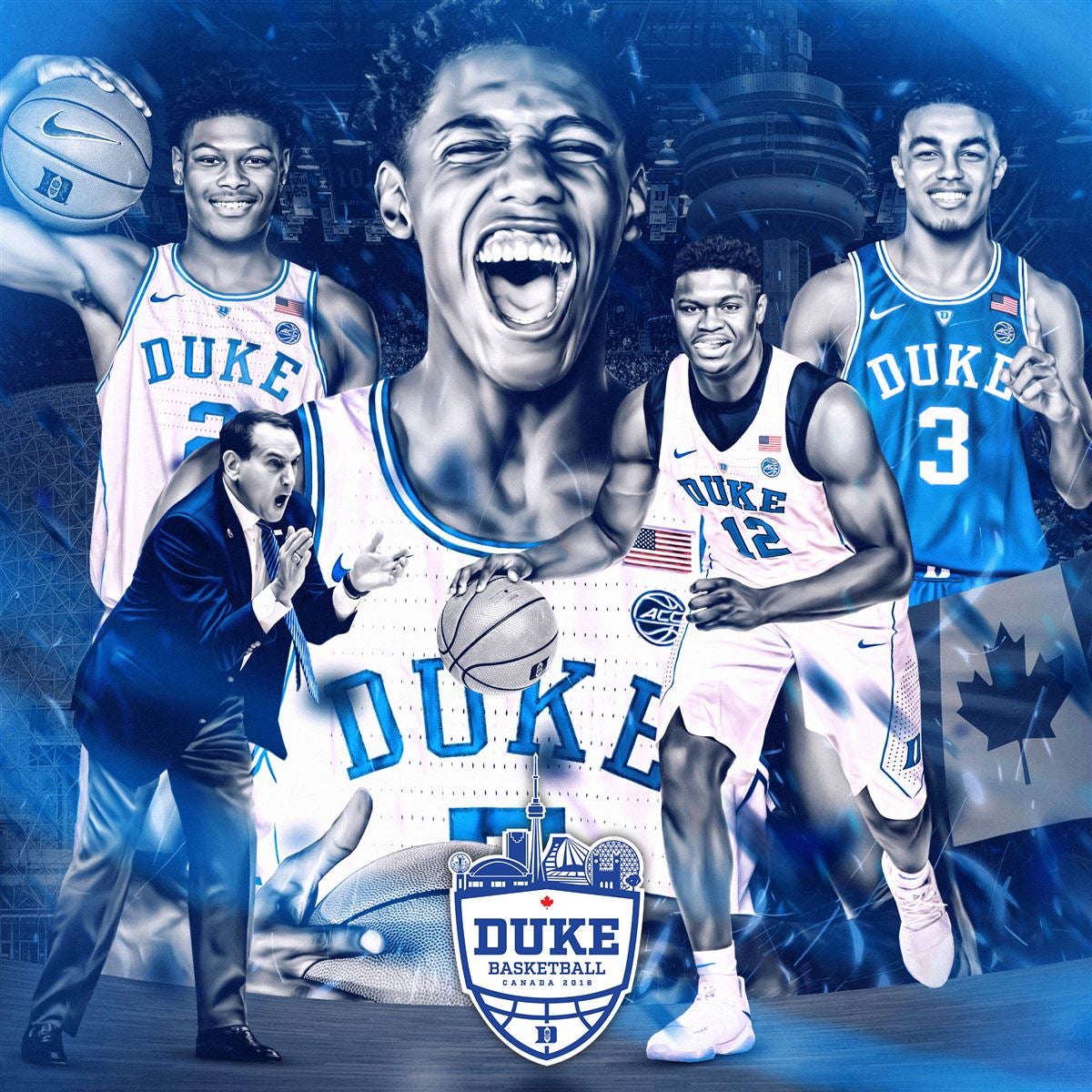 Duke will return home to take on the North Carolina Tar heels on Wednesday night. The Tar Heels have won 10 of their last 11 games with their own only loss being to Virginia at home. The Tar Heels led by Roy Williams in his 16th year will start 3 seniors, a soph and a freshmen.
     Here are the starters and key reserves.
6-9 Sr.  Cameron Johnson  16.3 points, 5.4 rebounds
6-5 Fr.  Coby White  15.7 pts, 3.3 rebs, 4.3 assists
6-8 Sr.  Luke May  14.5 pts, 9.6 rebs,
6-4 Sr.  Kenny Williams  8.9 pts, 3.3 rebs.
6-9 Soph.  Garrison Brooks  8.2 pts, 6.1 rebs.
6-8 Fr.  Nassir Little  9.6 pts, 4.4 rebs.
6-4 Jr.  Brandon Robinson  3.5 pts, 1.4 rebs.
6-2 Jr.  Seventh Woods  3.2 pts, 1.2 rebs.
             The Tar Heels are averaging 87.5 points per game and allow 73.3. They are shooting 47.5% from the field and hold their opponents to 41.9%. They are shooting 38.6% from three on 9.1 made per game and allow 33.8% on 8.5 made. They are out rebounding their opponents by 9.4 per game and are committing 13.8 turnovers while forcing 14.9.
Notes:  The game is scheduled for 9 pm and will be televised on ESPN and local TV. The Tarheels per Ken Pom have the 7th best most efficient offense and the 20th in defense with a #11 strength of schedule.